Dental Advertising Brilliant Examples · Post On Social Media · Use Direct Mail Ads · Promote Your Webpage · Show Your Results · Be Creative.
Advertising For Dental Practices
The main goal for dental marketing or advertising is that patients and prospects book an appointment—which is usually done by picking up the phone and calling the office. Click-to-call ads are available through Facebook and Google Ads (formerly known as Google AdWords) on mobile, desktop, and tablet.
To keep your dental practice afloat, you'll need to advertise to attract new patients.
Every day, more dentists are learning how to use the Internet and a website to increase productivity, cut marketing expenses, and attract better customers.

The Crucial Aspect Is Exposure
When your dental website is prominently displayed on the Internet, you will see a continuous increase in appointments as a result of the increased visibility.
Our clients benefit from improved search engine results, which deliver pre-qualified site visits on a daily basis.

Make your dental office's website a patient generator as well.
Our search engine optimization (SEO) solution is the most cost-effective dental marketing method available today.
Dental marketing and dental advertising
Dental Advertising Services
Connect and drive organic and paid traffic of potential new patients to your dental office through all digital channels, such as search engines, social media platforms, and email, to maximize your conversion.
Invest in dentistry online marketing services today to get a leg up on your competitors tomorrow.
Representing your practice online is similar to the needs of any business; the basic elements and goals are the same. It begins with a website that attracts pre-qualified visitor traffic and ends with a site designed to convert visitors into paying customers. Patients feel secure about scheduling an appointment.
Landing pages and press releases are only the beginning of our dental practice advertising.
Prioritizing cutting-edge marketing activities, on the other hand, will keep your dental practice top of mind when a customer need your services.
The correct imagery, language, and voice are essential.
One of the most effective ways to raise brand awareness and reach a big portion of your target audience is through social media.
Any dental business can benefit from using social media as a marketing tool. You can engage with your clients around the clock on social media and online discussions.
In dentistry advertising, direct mail is still one of the most successful strategies to contact a target group.
Every patient is a prospective client in dentistry.You can contact thousands of potential clients and raise knowledge about your clinic via direct mail. Contact us today to schedule a free consultation.
For every business, including your dental office, Google advertisements are a strong marketing tool.
It's a fantastic tool for dentistry marketing.
You can bring your dental office in front of people who are already looking for your services using this marketing technique, raising your conversion rate.
Dental Advertising Agency
Expert Dental Advertising
Jasika Fersh
Digital Marketing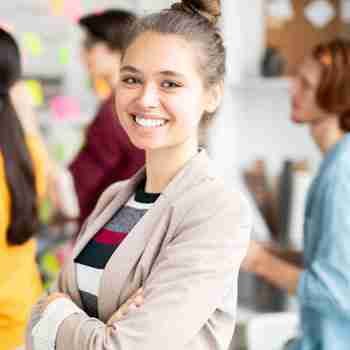 Dental Advertising Reviews
Our dental practice gets calls constantly from our advertising. Dental advertising has given us quite a boost in new patients and we are very happy with the results.
Please call or email contact form and we will be happy to assist you.
Dental Advertising
Los Angeles, CA
Phone:
1(800)645-2780
Regular Hours:
Monday – Friday
7:00am – 5:00pm
Saturday & Sunday
7:00am – 3:00pm